Alan Costic, AIA | Lisa Mance, IIDA, LEED AP | Richard Rothweiler, AIA | Blake Bural, AIA, LEED AP
KEY PERSONNEL
Lonny Deffenbaugh, AIA | Richard Gabriel, AIA | Marci Harris, IIDA |
Sarah Vile | Sarah Daley | Trevor Bednarz | Marina Statsenko | Marie Jacobsen | Katie Costic | Micayla Lally
ALAN COSTIC, AIA
Principal
President
acostic@accoac.com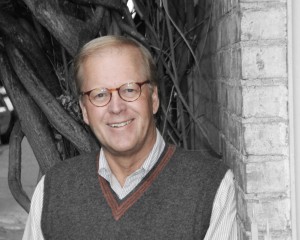 Alan Costic has been actively involved in architectural practice for more than 34 years. As Principal of AC + Co, he is responsible for design, master planning and/or feasibility studies, and client contact. Alan has designed educational, governmental, correctional, and faith-based projects throughout the nation. His work has been honored with awards for design in both architecture and graphic arts. A graduate of Montana State University with a dual Bachelor of Arts in Architecture and Bachelor of Arts in Philosophy, in 2008, Alan was retroactively awarded a Masters in Architecture from MSU as well. Alan is currently a registered architect in Oregon. He is a member of several professional associations, including the American Institute of Architects and the National Council of Architectural Registration Boards.
Alan has served on a variety of associations and committees, involving himself deeply in the community. Alan is a Past President of the Salem Area Chamber of Commerce and the Architectural Foundation of Oregon. He has also served as President of the Advisory Council to the School of Architecture at his Alma Mater, as a Conservancy Board Member of the Gordon House, as a Northern Willamette Valley Leadership Council Member for the Oregon Community Foundation, and as a Board Member for Salem Hospital. In January of 2010, Alan was also appointed to the Capitol Planning Commission by Governor Kulongoski; serving as chairman from 2011 to present.
Return to top
LISA MANCE, IIDA, LEED AP
Senior Interior Designer
Vice President
lmance@accoac.com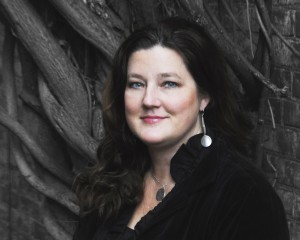 Lisa Mance is Vice President and Senior Interior Designer of AC + Co and has been with the firm since 1995. She graduated from Oregon State University with a Bachelor of Science in Interior Merchandising. She has a wide background in interior design, programming, and space planning, and has vast experience with many different types of facilities. Lisa is also well-accomplished in computer-aided design and drafting. She is a LEED v2 Accredited Professional, a Professional Member of the International Interior Design Association (IIDA), and has been National Council for Interior Design (NCIDQ) certified since 1999.
Lisa currently is involved with the Rotary Club of Salem and is the PTC treasurer at Oakdale Elementary school in Dallas. She previously served as Vice President of the Board of Directors for the Dallas Chamber of Commerce and as President of the Dallas Chamber in 2010. She continues to volunteer for the Dallas Chamber of Commerce Winterfest activities. Lisa's previous philanthropic efforts include past membership of the Bond Oversight committee and the Facilities Committee for the Dallas School District. She is a graduate of Leadership Salem through the Salem Area Chamber of Commerce and is highly involved in both the Salem and Dallas communities, where she lives and works.
Return to top
RICHARD ROTHWEILER, AIA
Senior Architect
Partner
rrothweiler@accoac.com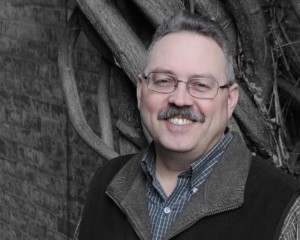 Richard Rothweiler has been with AC + Co since July of 1993. He became a partner in July of 2010 and has more than 24 years of architectural experience. He received his Bachelor of Architecture from University of Oregon in 1985 and began his work in the architectural field in California, returning a few years later to Oregon with his growing family. Richard has additionally become licensed in the State of North Dakota. He has been project architect on many different types of projects including educational facilities, military facilities, residential, and commercial developments. Richard performs a major role in programming, space planning, project management, and construction administration. Developing Probable Opinion of Construction Costs and coordinating all specification development for all of our projects is also a part of Richard's oversight within the office. Richard has served on the Salem-Keizer School District's Budget Committee, Superintendent Search Committee, Principal Interview Committee, Transportation Options Committee, and Music Educator Interview Committee. He also actively participates in the Salem-Keizer School District's job shadow program as well as classroom and career day presentations. He has served 10 years as LSAC Chairman at Liberty Elementary School and 3 years at Judson Middle School. Richard has also served 3 years on the Site Development Committee at Sprague High School and was the President of the Sprague Orchestra Boosters for 10 years.
Return to top
BLAKE BURAL, AIA, LEED AP
Architect
Partner
bbural@accoac.com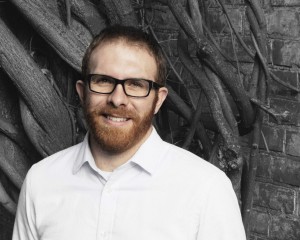 Blake Bural became a Partner in January of 2014. He has been a registered licensed architect in the State of Oregon as granted by the Board of Architect Examiners since 2012, and also holds a license in the State of Washington since 2011. Blake joined AC + Co, formerly Arbuckle Costic Architects, as an architectural intern in September of 2009 and is a LEED Accredited Professional (2009). He attended Washington State University and received a Bachelor of Science Degree in Architectural Studies (2006), as well as a Master of Architecture (2007). Bural is currently working on projects for Roth's West Salem and the Salem Keizer School District. Bural is a Leadership Salem graduate, class of 2012. He is the 2014-2015 chair of the Salem Young Professionals, under the Inspire Foundation, and is the 2015 President of the local American Institute of Architects Salem Chapter, and serves on the local committee for DesignOpine, an emerging professional and young architect group. Blake enjoys backpacking, camping all around Oregon, jet-setting abroad to unique destinations, and spending time with his wife and daughter.
Return to top
LONNY DEFFENBAUGH, AIA
Consulting Architect
ldeffenbaugh@accoac.com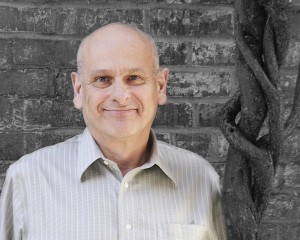 Lonny Deffenbaugh joined AC + Co as a consulting architect on January 1, 2015. For the past 30+ years he worked as Principal of a small architectural firm, Deffenbaugh & Associates, PC, located in Salem, Oregon. Lonny has overseen more than 950 projects in the Northwest and continues his client-centered design philosophy with a knowledge base of all aspects of business as well as the architectural field. This provides a shared understanding and relationship with the concerns of clients in the broader context of business as it relates to project requirements. Lonny received his Bachelor of Architecture from the University of Oregon in 1975 and in became a licensed architect in the State of Oregon in 1981. He holds a certificate from the National Council of Architectural Registration Board and is a member of the American Institute of Architects. He is also a member of Salem's Strategic Economic Development Corporation (SEDCOR).
Return to top
RICHARD GABRIEL, AIA
Architect
rgabriel@accoac.com
MARCI HARRIS, IIDA
Interior Designer
mharris@accoac.com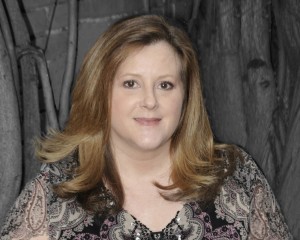 Marci Harris joined AC + Co Architecture | Community in 1998. She graduated from Oregon State University in 1994, Cum Laude, with a Bachelor of Science in Interior Merchandising. She has been with the firm since 1998. Marci has a strong background in interior design, marketing, product development, and product research. She is also experienced in computer-aided design and drafting and is responsible for document production, finish specifications, and client contact. Marci is a Professional Member of the International Interior Design Association (IIDA) and has been National Council for Interior Design (NCIDQ) certified since 1999.
Marci was raised in the Willamette Valley, growing up in Springfield where her parents still live. She is active in her church community and has extended those friendships to outside hobbies and activities. Ask her about her next trip and she will tell you what she is planning for the next travel getaway, especially if the destination has sun and sand. During the warmer Oregon months you can find her and her husband camping and kayaking around the state with their friends.
Return to top
SARAH VILE
Architectural Intern
svile@accoac.com

SARAH DALEY
Architectural Intern
sdaley@accoac.com
TREVOR BEDNARZ
Architectural Intern
tbednarz@accoac.com
MARINA STATSENKO
Drafter
mstatsenko@accoac.com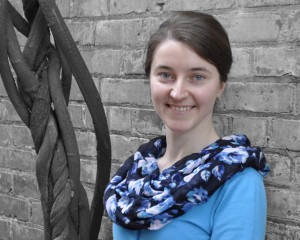 Marina joined AC + Co in December of 2013 as a drafter and is enjoying working with a growing company that is providing an opportunity to utilize her knowledge of computer aided drafting and continue both her personal and professional growth. She attended Chemeketa Community College and received an Associates Degree of Applied Science in Drafting Technology-CAD, Computer-Assisted Drafting. She is eager to learn and expand her knowledge and enjoys the constant opportunity to improve her work by accepting all kinds of assignments handed to her. Her positive attitude and strong desire to succeed is contributing to the company's success. Not only does Marina like to challenge herself at work, but also with her musical talents. She plays violin and takes lessons for piano. Marina enjoys seeing how young children discover their musical talents in the lessons or classes that she teaches. She also enjoys to travel, read, and spend time with her family and friends.
Return to top
MARIE JACOBSEN
Office Manager
mjacobsen@accoac.com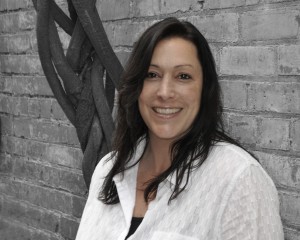 Marie Jacobsen has been office manager of the firm since 2005. She was born and raised in Juneau, Alaska, and moved to Oregon in 2001. She now resides in Keizer with her children. Marie handles all bookkeeping and HR functions, insurance needs, historic preservation and routine maintenance for the building. Prior to joining AC + Co, Marie worked for the State of Oregon and the State of Alaska's Governor, Tony Knowles. She attended University of Alaska Southeast and Alaska Vocational Institute where she studies computer technology and accounting. Marie enjoys reading, traveling, hiking, fishing, camping, and watching football.
Return to top
KATIE COSTIC
Marketing Director
kcostic@accoac.com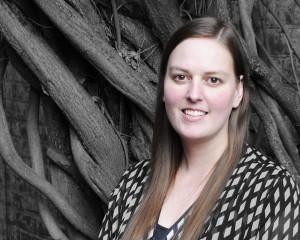 Katie began working as Marketing Director for AC + Co the summer of 2012. Katie's responsibilities involve putting together proposals and preparing materials for presentations, photographing projects, and creating display materials. She is responsible for the planning, development, and implementation of AC + Co's marketing strategies, communications, and public relations activities. She began her studies at Willamette University in 2003 with a focus on the field of Exercise Science. After curiosity for the field of Apparel Design struck, she transferred to The Art Institute of Portland and received a Bachelor's of Science in Apparel Design in Spring of 2009. During this time, Katie also worked for over six years in studio photography and learned how to run the business through each level of local management and training positions.
Working in public relations, Katie has the privilege to connect with many wonderful community members and learn from those who have set such worthy examples for our community. Through these connections, she has been welcomed to volunteer with many non-profit organizations and attend their events/activities that occur in the Salem area. Katie is a part of the 2014 graduating class of The Salem Area Chamber of Commerce's Leadership Salem Program and has continued to be involved in the Chamber including their YoungPros program. In August of 2014, Katie was voted onto United Way of the Mid-Willamette Valley's Board of Directors and looks forward to continue working with the United Way in "Changing the Odds" for our community.
Return to top