Richard Rothweiler, AIA | Lisa Mance, IIDA, LEED AP | Blake Bural, AIA, LEED AP
KEY PERSONNEL
Richard Gabriel, AIA | Sarah Rose, AIA, LEED AP BD+C | Kathryn Casey, AIA, LEED AP BD+C | Chandler Arnsdorf | Marie Jacobsen | Katie Costic
RICHARD ROTHWEILER, AIA
Senior Architect
Partner
rrothweiler@accoac.com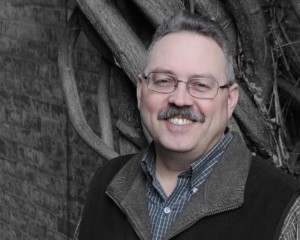 Richard Rothweiler has been with AC + Co since July of 1993. He became a partner in July of 2010 and has more than 31 years of architectural experience. He received his Bachelor of Architecture from University of Oregon in 1985 and began his work in the architectural field in California, returning a few years later to Oregon with his growing family. Richard has additionally become licensed in the State of North Dakota. He has been project architect on many different types of projects including educational facilities, military facilities, residential, and commercial developments. Richard performs a major role in programming, space planning, project management, and construction administration. Developing Probable Opinion of Construction Costs and coordinating all specification development for all of our projects is also a part of Richard's oversight within the office. Richard has served on the Salem-Keizer School District's Budget Committee, Superintendent Search Committee, Principal Interview Committee, Transportation Options Committee, and Music Educator Interview Committee. He also actively participates in the Salem-Keizer School District's job shadow program as well as classroom and career day presentations. He has served 10 years as LSAC Chairman at Liberty Elementary School and 3 years at Judson Middle School. Richard has also served 3 years on the Site Development Committee at Sprague High School and was the President of the Sprague Orchestra Boosters for 10 years.
Return to top
LISA MANCE, IIDA, LEED AP
Senior Interior Designer
Partner
lmance@accoac.com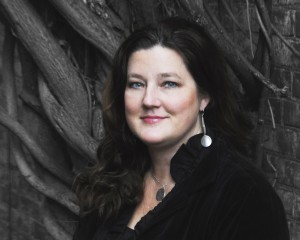 Lisa Mance is Vice President and Senior Interior Designer of AC + Co and has been with the firm since 1995. She graduated from Oregon State University with a Bachelor of Science in Interior Merchandising. She has a wide background in interior design, programming, and space planning, and has vast experience with many different types of facilities. Lisa is also well-accomplished in computer-aided design and drafting. She is a LEED v2 Accredited Professional, a Professional Member of the International Interior Design Association (IIDA), and has been National Council for Interior Design (NCIDQ) certified since 1999.
Lisa currently is involved with the Rotary Club of Salem and is the PTC treasurer at Oakdale Elementary school in Dallas. She previously served as Vice President of the Board of Directors for the Dallas Chamber of Commerce and as President of the Dallas Chamber in 2010. She continues to volunteer for the Dallas Chamber of Commerce Winterfest activities. Lisa's previous philanthropic efforts include past membership of the Bond Oversight committee and the Facilities Committee for the Dallas School District. She is a graduate of Leadership Salem through the Salem Area Chamber of Commerce and is highly involved in both the Salem and Dallas communities, where she lives and works.
Return to top
BLAKE BURAL, AIA, LEED AP
Senior Architect
Partner
bbural@accoac.com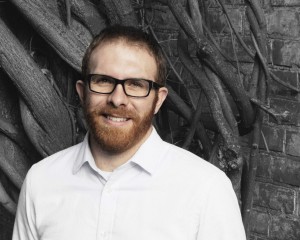 Blake Bural became a Partner in January of 2014. He has been a registered licensed architect in the State of Oregon as granted by the Board of Architect Examiners since 2012, and also holds a license in the State of Washington since 2011. Blake joined AC + Co, formerly Arbuckle Costic Architects, as an architectural intern in September of 2009 and is a LEED Accredited Professional (2009). He attended Washington State University and received a Bachelor of Science Degree in Architectural Studies (2006), as well as a Master of Architecture (2007). Bural is currently working on projects for Roth's West Salem and the Salem Keizer School District. Bural is a Leadership Salem graduate, class of 2012. He is the 2014-2015 chair of the Salem Young Professionals, under the Inspire Foundation, and is the 2015 President of the local American Institute of Architects Salem Chapter, and serves on the local committee for DesignOpine, an emerging professional and young architect group. Blake enjoys backpacking, camping all around Oregon, jet-setting abroad to unique destinations, and spending time with his wife and daughter.
Return to top
RICHARD GABRIEL, AIA
Architect
rgabriel@accoac.com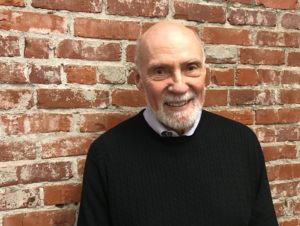 Richard joined AC + Co in August of 2016. He brings 25 previous years experience covering all phases of architectural practice, working as Senior Architect, Project Manager, Senior Designer and/or on-site representative on projects large and small. Related industrial design (toys) led to experience in the consumer products industry, developing skills in management, finance, sales, marketing, production and international commerce. Management: Managed project teams up to 7 people + consultants, supervised architectural projects from interview through construction, ran a company with 25 employees, prepared business plans, negotiated with investors and banks, planned marketing strategy, made successful sales presentations.
Creative: Designed projects include housing, healthcare, K-12 education, commercial, industrial and institutional projects, a river-parkway, residences, an educational center to simulate life on Mars, and an award winning submission in international competition for design of the Pompidou Center in Paris, France. He also invented a creative building toy sold throughout the US and internationally, created marketing materials and designed a website.
Technical: Structurally-designed buildings, detailed and supervised construction documents for projects both complex (medical facilities, schools and fiber-optic cable stations) and straightforward (schools and residential), and has worked successfully with both DSA and OSHPD (California). He brings experience in manufacturing processes, including injection-molded & vacuum-formed plastic, metal fabrication and precast/prestressed concrete.
Mr. Gabriel adds a unique combination of management skill, creative capability, technical insight and life/business experience into every project.
SARAH ROSE, AIA, LEED AP BD+C
Architect
svile@accoac.com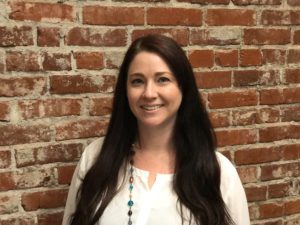 Sarah Vile joined AC + Co Architecture| Community in 2017. She graduated from Woodbury University San Diego in 2014, Cum Laude, with a Bachelor of Architecture. She then became a LEED Accredited Professional with credentials in the Building Design and Construction specialty in June 2014. Sarah was the creator and president of her school's American Institute of Architecture Students (AIAS) chapter. She is now a member of the Salem AIA Chapter. Sarah obtained her Architect's license in December of 2018 and in looking forward to growing with the company and establishing her career with AC + Co.
KATHRYN CASEY, AIA, LEED AP BD+C
Architect
kcasey@accoac.com
Kathryn Casey joined AC + Co Architecture| Community in 2021. She graduated from Washington State University with a Bachelor of Science Degree in Architectural Studies in 2006, as well as a Master of Architecture in 2008. She is a LEED accredited Professional (2012) and a Registered architect in Oregon (2021), Washington (2016) and Texas (2017). Kathryn has worked in several cities including Alexandria, VA and El Paso, Texas. She has worked on a variety of projects types including Multifamily both Private and Public, Military, and Educational. She is glad to be back on the west coast closer to family and enjoying the outdoors.
CHANDLER ARNSDORF
Architectural Intern
carnsdorf@accoac.com
Chandler Arnsdorf joined AC + Co Architecture| Community in September 2022. He graduated from the University of Oregon in June 2022, Magna Cum Laude, with a Bachelor of Architecture. During his college Education, Chandler found a strong interest in energy efficient building practices and became a Certified Passive House Consultant through the Passive House Institute US in the Spring of 2021. Going forward, Chandler plans on becoming a registered architect in the state of Oregon. As a lifelong Oregonian, Chandler considers himself an avid outdoor enthusiast spending much of his time outside of work backpacking, Fly fishing, gardening and watching his beloved Los Angeles Chargers in the fall.
MARIE JACOBSEN
Office Manager
mjacobsen@accoac.com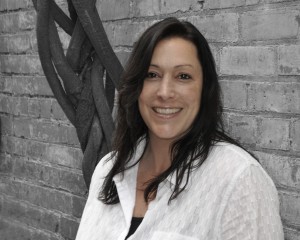 Marie Jacobsen has been office manager of the firm since 2005. She was born and raised in Juneau, Alaska, and moved to Oregon in 2001. She now resides in Keizer with her children. Marie handles all bookkeeping and HR functions, insurance needs, historic preservation and routine maintenance for the building. Prior to joining AC + Co, Marie worked for the State of Oregon and the State of Alaska's Governor, Tony Knowles. She attended University of Alaska Southeast and Alaska Vocational Institute where she studies computer technology and accounting. Marie enjoys reading, traveling, hiking, fishing, camping, and watching football.
Return to top
KATIE COSTIC
Marketing Director
kcostic@accoac.com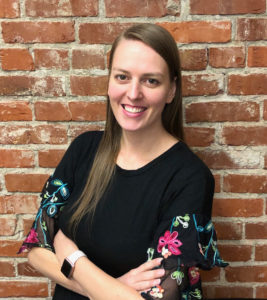 Katie began working as Marketing Director for AC + Co the Summer of 2012. Katie assists our team with Construction Administration as well as proposal development, material preparation for presentations, photography, and marketing strategies. She is responsible for managing day-to-day, tactical pursuits of marketing and business development opportunities, communications, and public relations. She began her studies at Willamette University in 2003 with a focus on the field of Exercise Science. After curiosity for the field of Apparel Design struck, she transferred to The Art Institute of Portland and received a Bachelor's of Science in Apparel Design in Spring of 2009. During this time, Katie also worked for over six years in studio photography and learned how to run the business through each level of local management and regional training positions.
Working in public relations, Katie has the privilege to connect with many wonderful community members and learn from those who have set such worthy examples for our community. Through these connections, she has been welcomed to volunteer with many non-profit organizations and attend their events/activities that occur in the Salem area. Katie is a part of the 2014 graduating class of The Salem Area Chamber of Commerce's Leadership Salem Program and has continued to be involved in the Chamber as a Board Member appointed in December 2021 and an Ambassador to the McLaren Leadership Foundation's Emerging Leaders program. She has served on the United Way of the Mid-Willamette Valley's Board of Directors since 2014 and previously served as VP of Equity & Access on the Salem-Keizer Education Foundation's Board of Directors.
Return to top